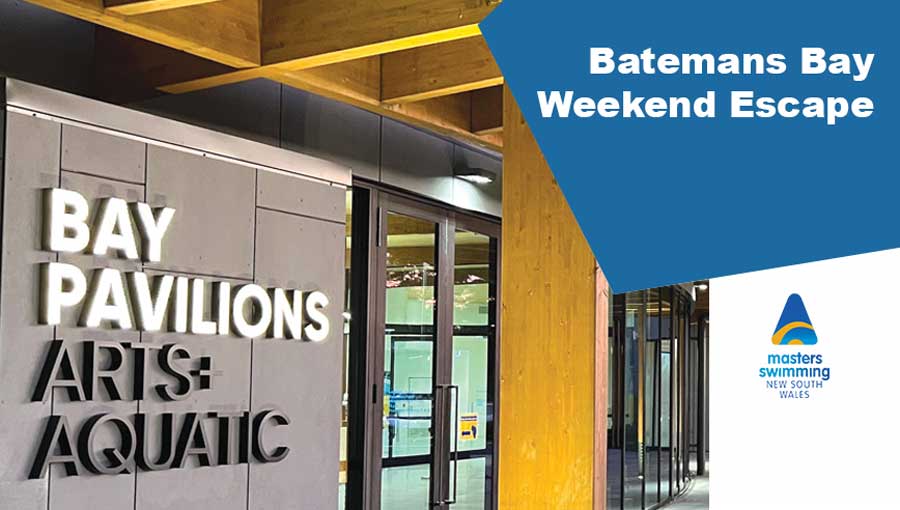 Batemans Bay Weekend Escape
Posted on 16th May, 2023
Gary Stutsel Wins GBR Masters Games Male Swimmer of the Meet with 10 Gold Medals!
Posted on 14th June, 2019
Club Focus: Sutherland Sandbern Masters Swimming Club.
Posted on 24th May, 2019
Champion Swimmer Jenny Whiteley Awarded at the 2019 National Presentation Evening.
Posted on 28th March, 2019
Wett Ones Swimming Club on World Stage during 2019 Mardi Gras, Sydney.
Posted on 8th March, 2019
The Duck that Stole the Show.
Posted on 24th January, 2019
Made for the Role. Tony Goodwin on the World Masters Swimming Championships.
Posted on 12th January, 2019
Swimming Through the Silly Season
Posted on 20th December, 2018
Jimmy's Beach Brilliance as Open Water Swimmers Shine!
Posted on 12th November, 2018
Masters Swimming NSW Open Water Success at Lake Parramatta!
Posted on 23rd October, 2018